The FLX
The fat bike that raises the bar in the industry.

From € 2.989,- including VAT.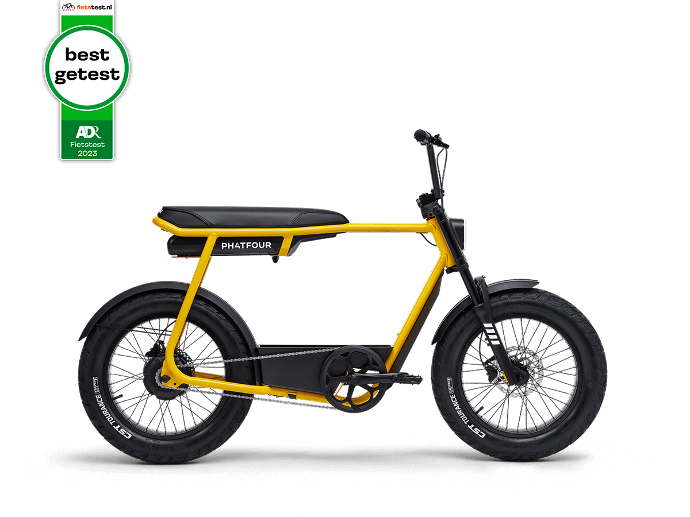 The new FLX, the Phat standard



After two years of developing and testing, we proudly launched our newest fat bike, the FLX, in April 2023.

The FLX is designed for the urban adventurer who likes comfort and power. The frame is designed in such a way that you always have a relaxed and pleasant sitting position. Two adults can easily fit on the extra long saddle, but of course you can also sit extra wide by yourself.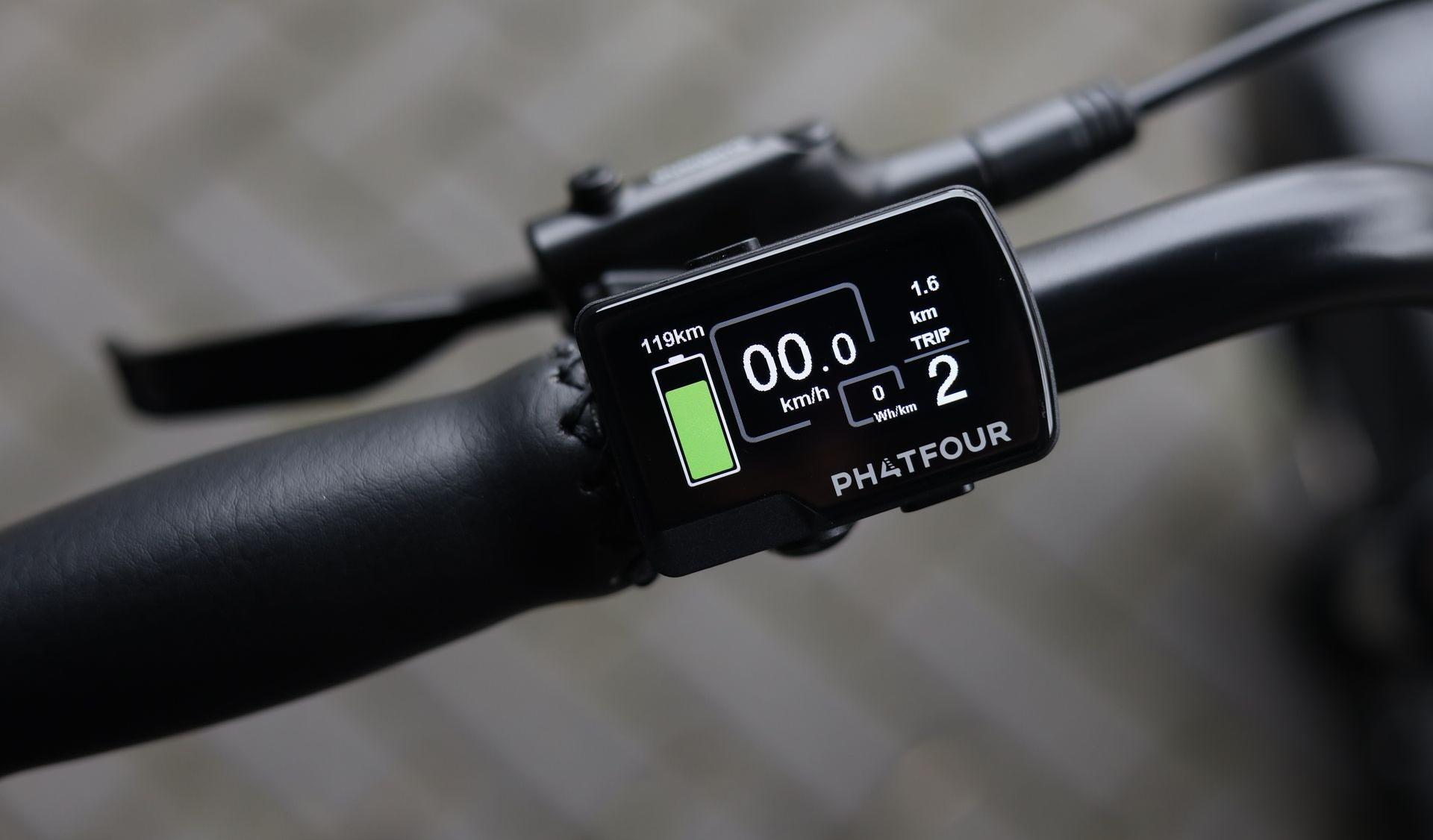 All day long carefree on the road
With a range up to 100 km, the FLX is perfect for long trips. The display shows both current and average consumption and has a special range indicator. This way you always know how much kilometers you can still ride, even taking the weather conditions into account.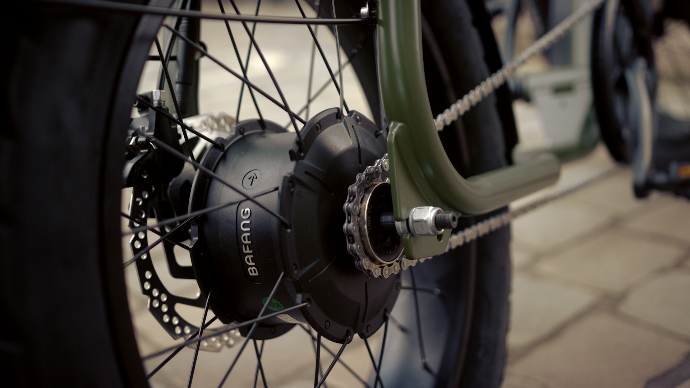 Direct Drive System


Phatfour developed the Direct Drive System for the FLX. This ensures a smooth and fast start and makes driving even more comfortable up to a speed of 25 km/h. As you are used to with Phatfour, the hydraulic brakes, from the A-brand Shimano, offer a lot of stopping power.
The FLX meets all EU standards and is available in three colors: black, yellow & army green.
Buy now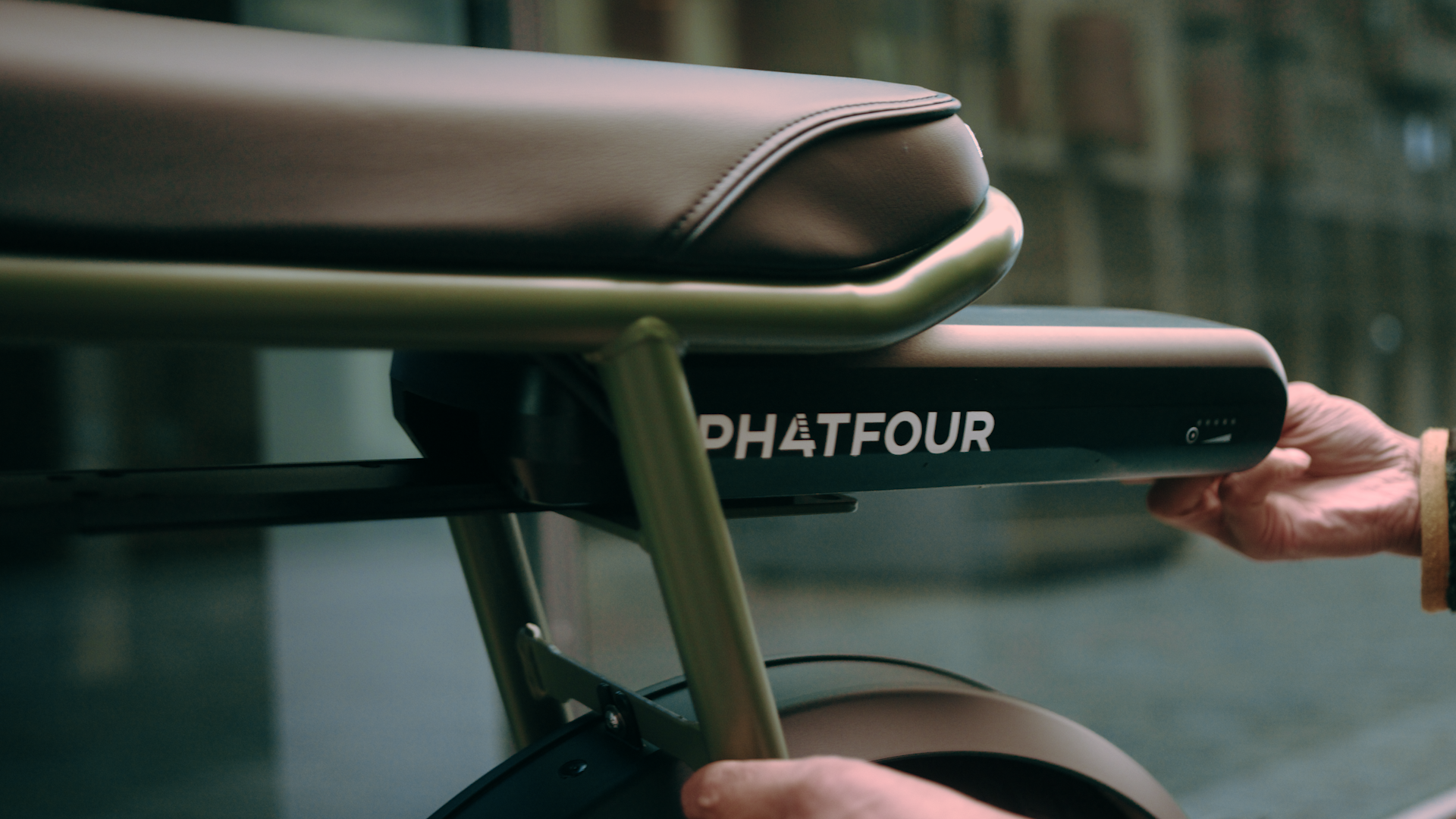 Safety
The FLX has an eyelet on the frame to attach an extra lock preventing theft of your battery.

The frame number is not only visible on the frame, but is also integrated in the electronics of the bike. As a result, the frame number cannot be removed which makes it more difficult to sell a stolen bike. This also applies to various other parts on the bike.

Optional is the installation of a GPS tracker to easily track and trace the FLX in the event of theft.
Top speed
• 25 KM PER HOUR
• EU SETTINGS
Range
• 65 KM WITH STANDARD RANGE BATTERY
• 98 KM WITH LONG RANGE BATTERY
(In the summer based on 80kg user and no wind)
Battery
• REMOVABLE BATTERY
• 6,8 HOURS CHARGING TIME WITH STANDARD RANGE BATTERY
• 10 HOURS CHARGING TIME WITH LONG RANGE BATTERY
The Basics


Top speed: 25 km/h (EU settings)
Range:




Power: 250 Watt – Bafang G062 Rear wheel motor
Battery: Removable battery. 43 Volt. 500Wh or 750Wh
Charging: 50V, 2A standard or 3A fast charger. Fully charged 500Wh battery 6,8 / 5 hours. Fully charged 750Wh battery 10 /6,5 hours.
Display: Advanced color display with range indicator, actual and average energy consumption, actual and average speed, battery percentage.
The Details


Weight: 35 kg battery included

Frame: Double coated steel frame

Seat: Hand-stitched skai leather seat

Colors: Black, yellow & army green

Wheels: 20" x 3,5" inch wheels

Tires:

20" x 4,00" inch CST Tourance extra fat tires



Light: LED headlight with day light
Brakes: Hydraulic Shimano brakes

Handlebar: Aluminium handlebar

Driver height: 160 cm – 200 cm / 5.2 foot – 6.6 foot

Warranty: 5 year on the frame and 2 years on the rest of the bike
Accessories
We're developing various accessories for the FLX, such as a cargo net and a child seat.


Accessories
On the FLS+, FLB+ and FLX you can use the same system to mount your baskets and child seats.
Vorige
Volgende