De FLX+
Belt drive fatbike with 2 speed motor and exclusive powder coating.

From € 3.498,- including VAT.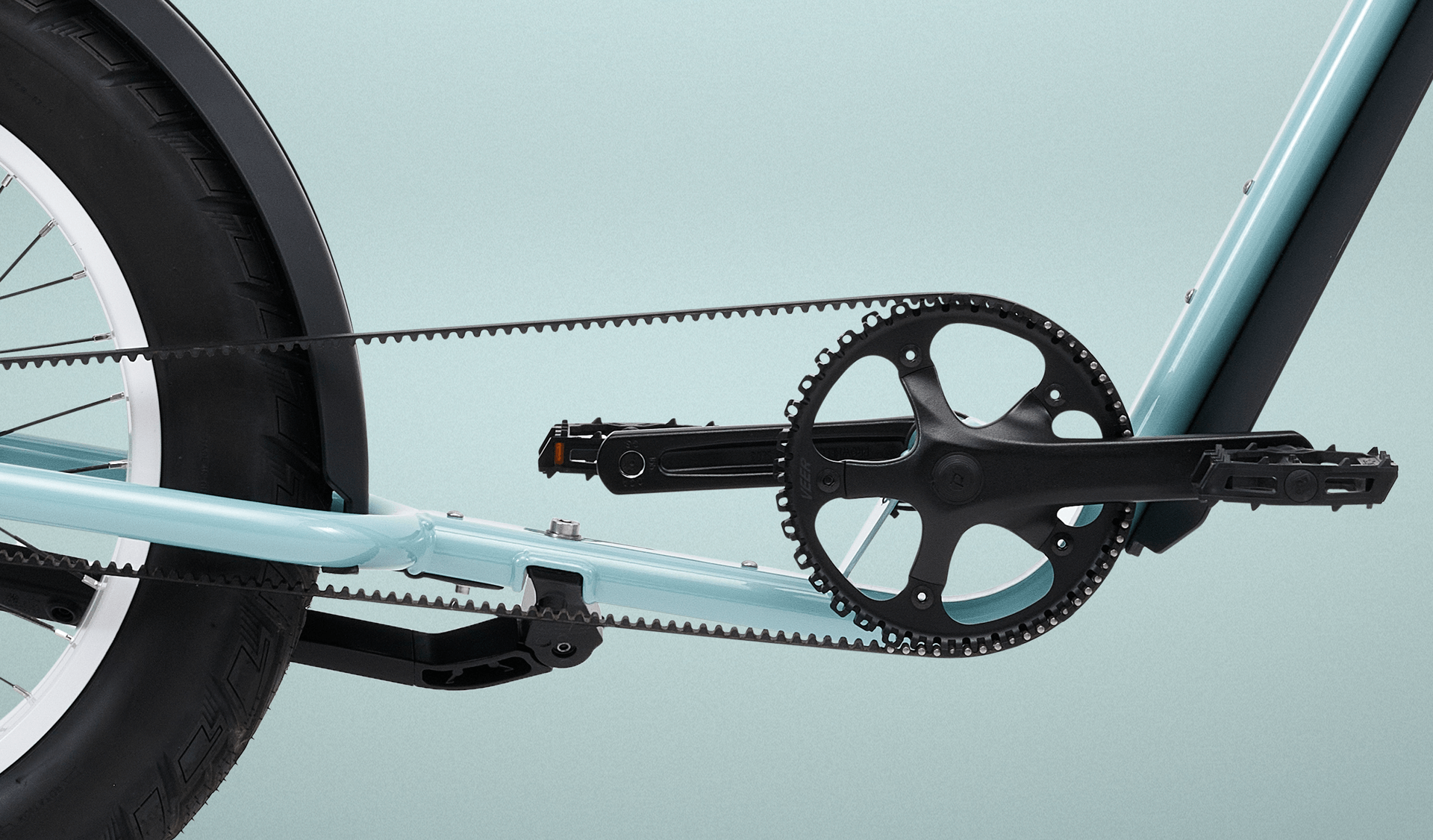 The new FLX+, the belt drive from Phatfour

The belt drive is based on the FLX, the best fat bike of 2023, but with a belt drivetrain instead of a chain.

A big advantage of a belt driveline is that it requires little maintenance. For example, it does not need to be cleaned or lubricated regularly. Less maintenance means less costs and more time for cycling.

The service life of a belt drivetrain is up to 3x longer than a traditional chain drivetrain, saving costs in replacing parts.

In addition, with a belt drivetrain you will never again suffer from oil or lubricant on your clothes.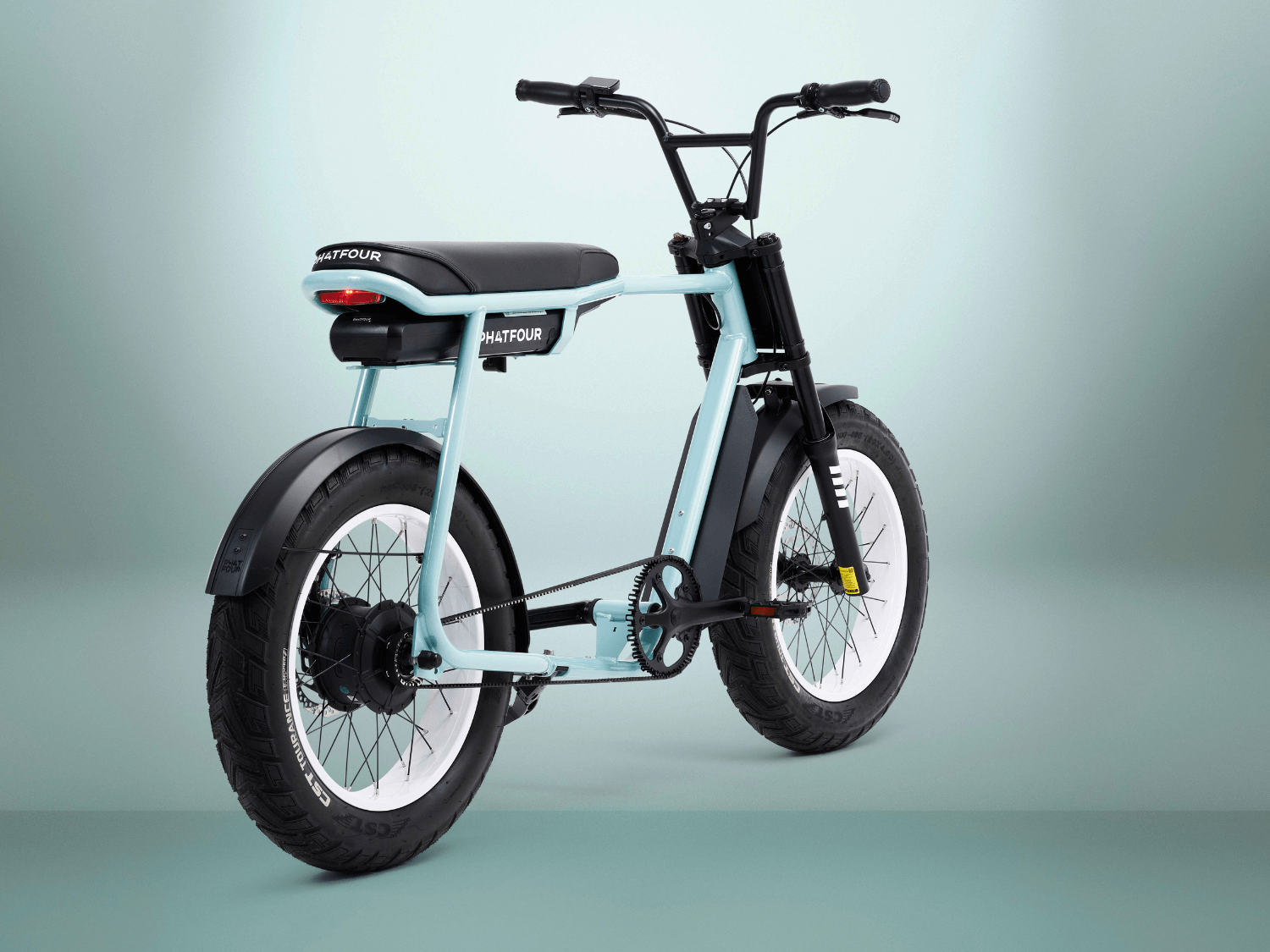 2 Speed motor


The FLX+ is equipped with a 2 speed motor that shifts automatically to a higher gear at 17 km/h. This makes driving away from a stand still position even easier and more direct due to the lighter gearing you use up to 17 km/h.

With the 2 speed motor you always have the most optimal cadence to pedal with, which benefits the range. Driving up hills is also easier due to the 2 speed motor.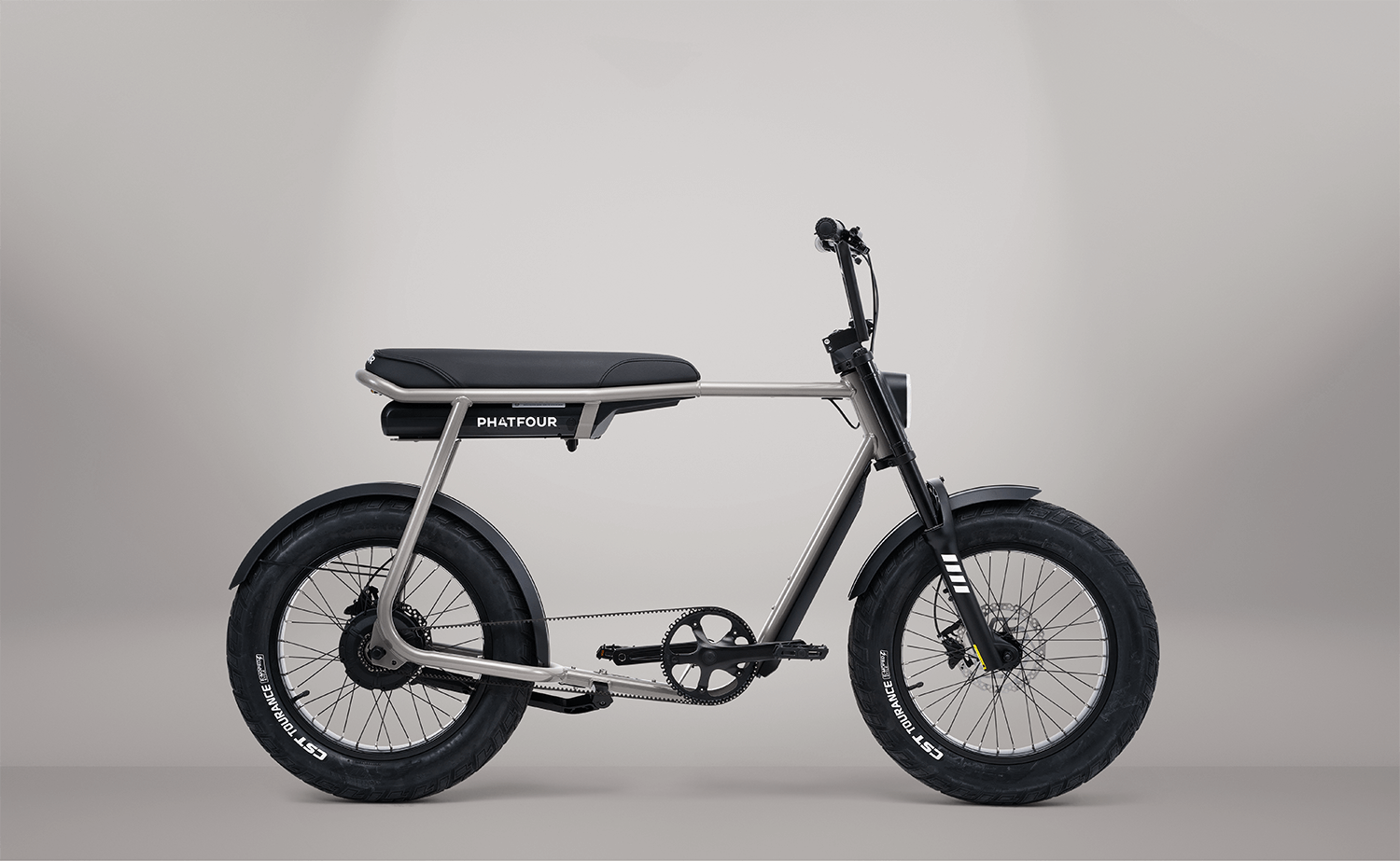 Exclusive paerlescent / metallic powder coating


The FLX+ has a high quality 3 layer protection system of the frame where the last layer is a high gloss transparent powder coating to enhance the pearlescent/metallic effect.
The FLX+ is available in two exclusive colors, mouse gray and emerald blue. The emerald blue version has exclusive white rims.
Buy now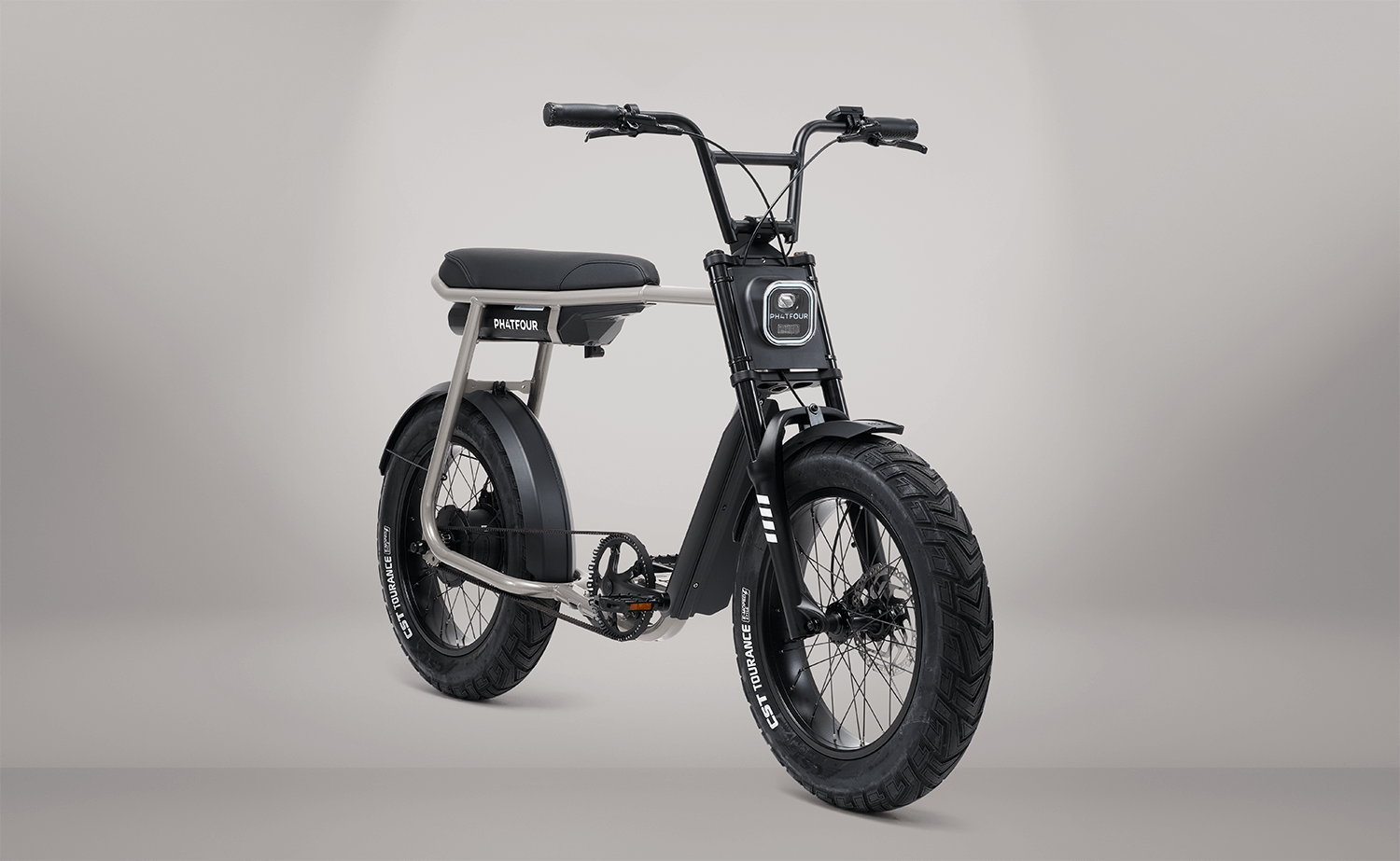 Carefree on the road


With a range up to 100 km and a specious two seater saddle, the FLX+ is perfect for long trips.

The display shows both current and average consumption and has a special range indicator.

This way you always know how much kilometers you can still ride, even taking the weather conditions into account.
Safety


Just like the FLX, the FLX+ has an eyelet on the frame to attach an extra lock preventing theft of your battery.

The frame number is not only visible on the frame, but is also integrated in the electronics of the bike. As a result, the frame number cannot be removed which makes it more difficult to sell a stolen bike. This also applies to various other parts on the bike.

Optional is the installation of a GPS tracker to easily track and trace the FLX in the event of theft.
Top speed
• 25 KM PER HOUR
• EU SETTINGS
Range
• 65 KM WITH STANDARD RANGE ACCU
• 98 KM WITH LONG RANGE ACCU
(In the summer based on 80kg user and no wind)
Battery
• REMOVABLE BATTERY
• 6,8 HOURS CHARGING TIME WITH STANDARD RANGE BATTERY
• 10 HOURS CHARGING TIME WITH LONG RANGE BATTERY
The Basics


Top speed: 25 km/h (EU settings)
Range:


Power: 250 Watt – Bafang G06A2 2 speed rear wheel motor.
Battery: Removable battery. 43 Volt. 500Wh or 750Wh
Charging: 50V, 2A standard or 3A fast charger. Fully charged 500Wh battery 6,8 / 5 hours. Fully charged 750Wh battery 10 /6,5 hours.
Display: Advanced color display with range indicator, actual and average energy consumption, actual and average speed, battery percentage.
The Details


Weight: 36 kg battery included

Frame: Triple coated steel frame

Seat: Hand-stitched skai leather seat

Colors: Mouse gray & emerald blue

Wheels: 20" x 3,5" inch wheels

Tires:

20" x 4,00" inch CST Tourance extra fat tires



Light: LED headlight with day light
Brakes: Hydraulic Shimano brakes

Handlebar: Aluminium handlebar

Driver height: 160 cm – 200 cm / 5.2 foot – 6.6 foot

Warranty: 5 year on the frame and 2 years on the rest of the bike
Accessories
We're developing various accessories for the FLX+, such as a cargo net and a child seat.


Accessories
On the FLS+, FLB+, FLX and FLX+ you can use
the same system to mount your baskets and
child seats.
Vorige
Volgende