The FLB+
Steel frame, fat tires, 25 km per hour and high saddle.

From € 2540,- including VAT.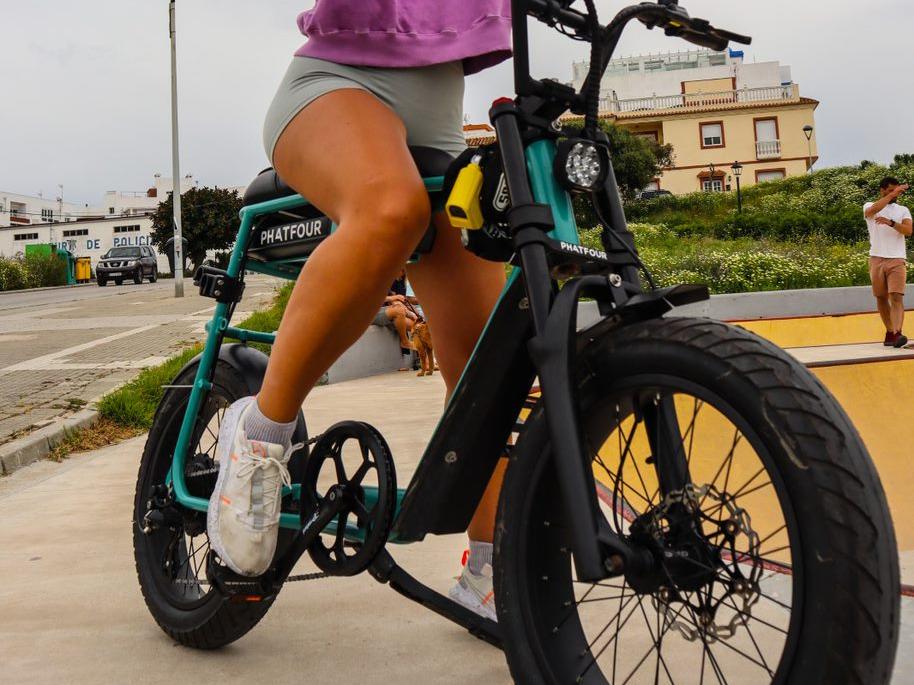 FLB+


The FLB+ is the further developed and built version of the FLB by Phatfour. This model has a sprung hydraulically damped front fork, adjustable handlebars.
The FLB+ is equipped with a completely renewed electronic system that accelerates fast. The FLB+ has 9 speed gears.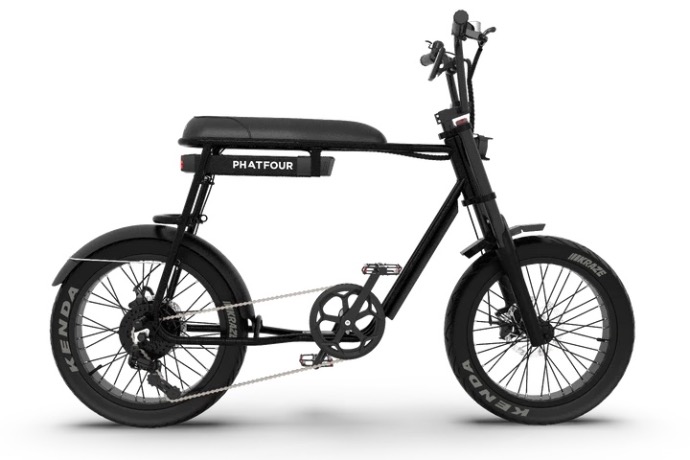 Dutch design


The Dutch frame, design and local assembly ensure that you have a reliable bike of steel. The seat of the FLB series is designed in such a way that you can cycle upright without effort and of course without traffic jams.
With the Bafang 250 Watt rear wheel motor you can easily drive 25 km per hour and with its 470Wh or optional 630Wh removable battery you can ride in the city for miles.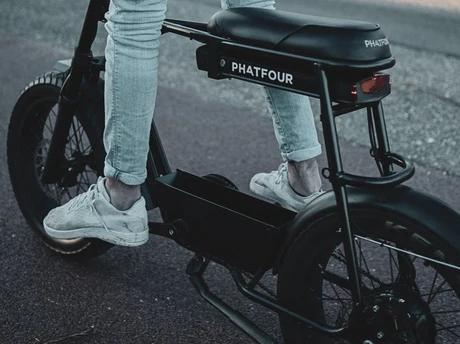 Customize your fatbike


It is possible to use various accessories on the Phatfour. For example, you can connect a sidecar to the FLB+ so you no longer have to take a cargo bike on the road to transport your child or belongings.
Buy now
Top speed
• 25 KM PER HOUR
• EU SETTINGS
Range
• 45 KM WITH STANDARD RANGE BATTERY
• 65 KM MET LONG RANGE BATTERY ​
Battery
•REMOVABLE BATTERY
• 80 MIN. FOR 50% CHARGE
The Basics


Top speed: 25 km / h (EU settings)
Range:
- 470Wh: 25 km (full power) – 45 km (economy mode)
- 630Wh: 40 km (full power) - 65 km (economy mode)
Power: 250 Watt – Bafang SWXH Rear wheel motor
Battery: Removable battery. Unit Pack Power - 36 Volt 13ah / Lithium-Ion battery.
Charging: 42V, 2A - 5 uur hours for full charge - 80 minutes for 50% charge
Display: color display – Speed, Battery, Distance, Power assistent and USB charger
The Details


Gewicht: 35 kg inclusief accu

Frame: Handmade, double coated steel frame

Seat: Hand-stitched skai leather seat

Colors: Black and Ocean green. Other colors on request

Wheels: 20" x 3,5" inch wheels

Tires:

20" x 4,25" inch Kenda fat tires



Light: LED headlight

Gears: Shimano 7 speed

Brakes: Hydraulic brakes & 180mm Tektro rotors

Handlebar: Aluminium handlebar and stem

Driver height: 170 cm – 200 cm / 5.6 foot – 6.6 foot

Warranty: 5 years on the frame and 2 years on the rest of the bike
Accessories
Various accessories are available for the FLB. Such as a child seat, a basket, telephone holder and much more.


The Phatfour sidecar
Take your dog, child or new flat screen TV easy with your fatbike in style.
​It's possible to connect the sidecar to the FLS+ and FLB+.
Vorige
Volgende