The FLS+
Steel frame, fat tires, 25 km per hour and low saddle.
From € 2.540,- including VAT.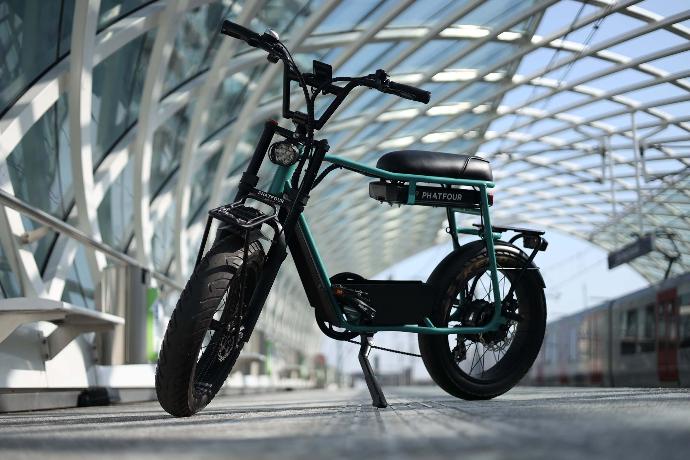 FLS+ (seat height 83cm)





The FLS+ is the further developed and built version of the FLS by Phatfour. This model has a sprung hydraulically damped front fork, adjustable handlebars.

The FLS+ is equipped with a completely renewed electronic system that accelerates fast. The FLS+ has 9 speed gears.

The difference with the FLB+ is in the height, the FLS+ is closer to the ground compared to the FLB+.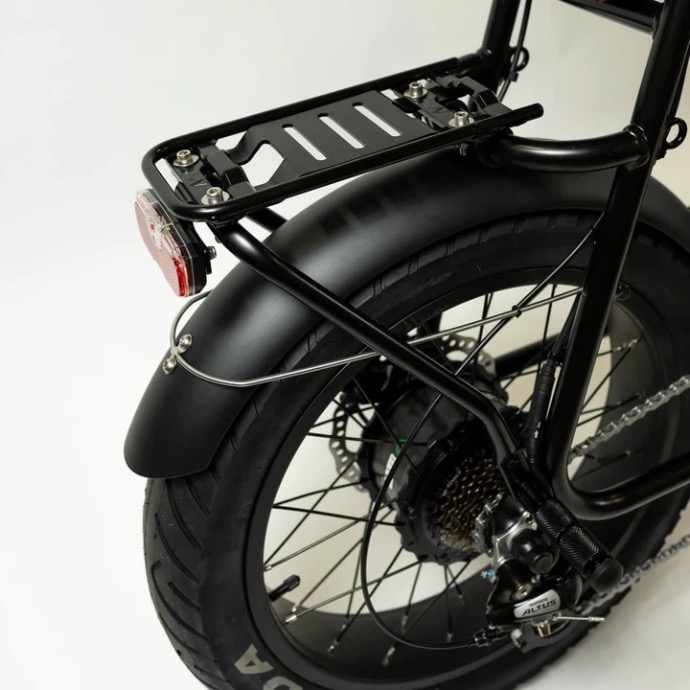 DUTCH CRAFTSMANSHIP
The Dutch frame, design and local assembly ensure that you have a reliable bike of steel.

The seat of the FLS series is a little bit lower compared to the FLB series.

With the Bafang 250 Watt rear wheel motor you can easily drive 25 km per hour and with its 470Wh or optional 630Wh removable battery you can ride in the city for miles.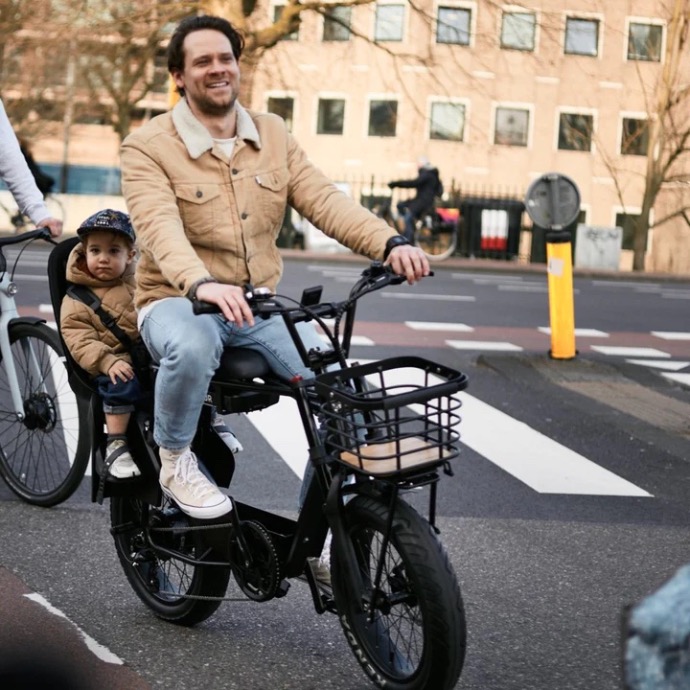 Customize your FLS+


It is possible to use various accessories on the Phatfour so that you can take your kids or stuff wherever you want to go.

The FLS+ even has an option to carry a surfboard.

Buy now
Top speed
• 25 KM PER HOUR
• EU SETTINGS
Range
• 45 KM WITH STANDARD RANGE BATTERY
• 65 KM MET LONG RANGE BATTERY ​
Battery
•REMOVABLE BATTERY
• 80 MIN. FOR 50% CHARGE
The Basics
Top speed: 25 km / h (EU settings)
Range:
- 470Wh: 25 km (full power) – 45 km (economy mode)
- 630Wh: 40 km (full power) - 65 km (economy mode)
Power: 250 Watt – Bafang SWXH Rear wheel motor
Battery: Removable battery. Unit Pack Power - 36 Volt 13ah / Lithium-Ion battery.
Charging: 42V, 2A - 5 hours for full charge - 80 minutes for 50% charge
Display: color display – Speed, Battery, Distance, Power assistant and USB charger
The Details
Gewicht: 35 kg inclusief accu

Frame: Handmade, double coated steel frame

Seat: Hand-stitched skai leather seat

Colors: Black and Ocean green. Other colors on request

Wheels: 20" x 3,5" inch wheels

Tires:

20" x 4,25" inch Kenda fat tires



Light: LED headlight

Gears: Shimano 7 speed

Brakes: Hydraulic brakes & 180mm Tektro rotors

Handlebar: Aluminium handlebar and stem

Driver height: 155 cm – 180 cm / 5.6 foot – 6.6 foot

Warranty: 5 year on the frame and 2 years on the rest of the bike
Accessories
​There are various accessories available for the FLS+. Such as a child seat, a basket, phone holder and much more.


The Phatfour sidecar
Take your dog, child or new flat screen TV easy with your fatbike in style.
It's possible to connect the sidecar to the FLS+ and FLB+.
Vorige
Volgende